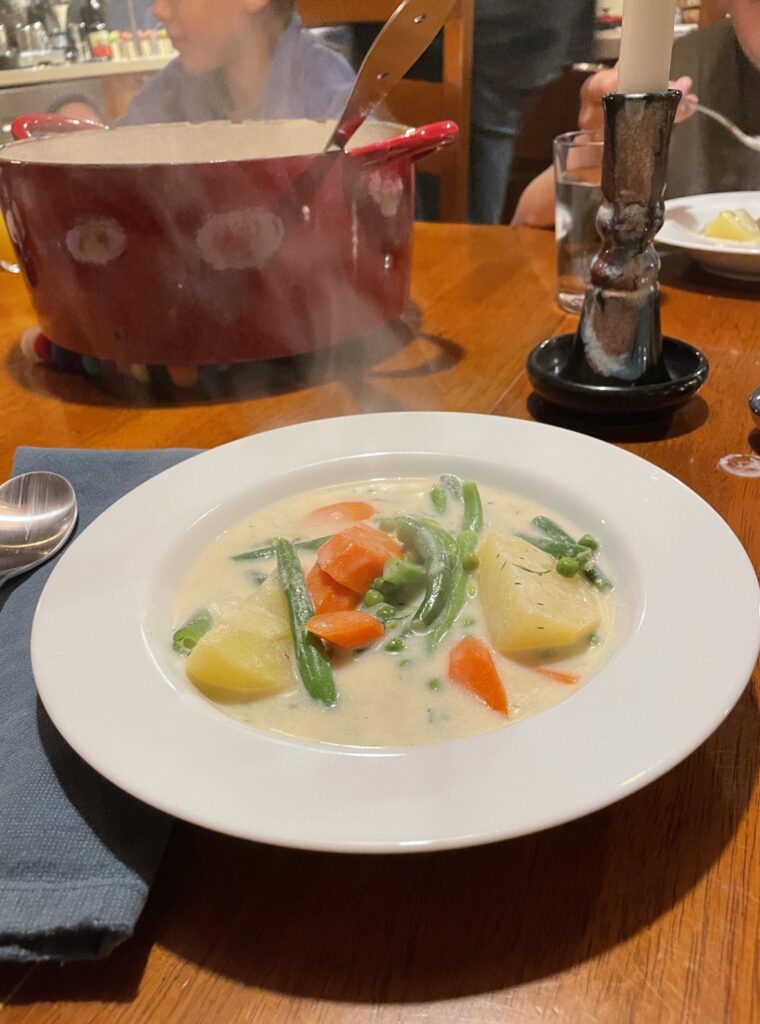 Anna made this soup for us when we visited the lake house last summer. The 2 grocery stores in town were selling fresh peas, raspberries and strawberries and when I asked what they usually do with the peas she said they were for this soup.
Ingredients
2 cups broth
1/4 cup white wine
5 small potatoes, peeled and halved
1 teaspoon salt
⅛ teaspoon ground black pepper
4 green onions, cut diagonally
4 carrots, peeled and roughly chopped
1 pounds fresh green beans, cut in half
2 cups green peas
1 1/2 cups half-and-half
2 tablespoons all-purpose flour
2 tablespoons chopped fresh dill
Directions
Heat broth and wine to boiling in a medium pot; add potatoes. Reduce heat and simmer until potatoes are tender, approximately 15 minutes.
In a small bowl, stir together half-and-half and flour until smooth; set aside.
Add salt, pepper, onions, carrots and green beans; simmer until tender then add peas.
stir into the simmering vegetables. Cook, stirring constantly until the soup is slightly thickened. Top with chopped dill and serve immediately.