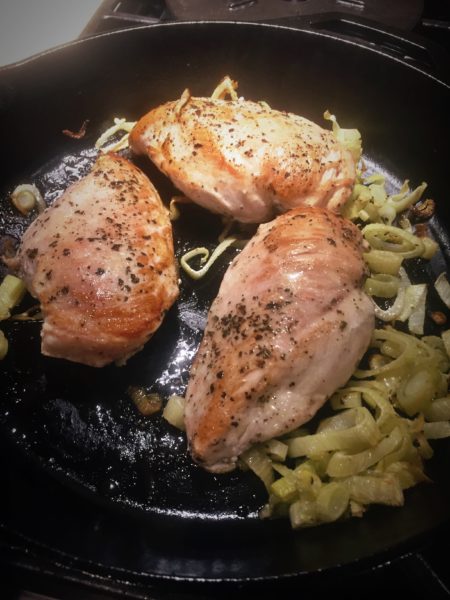 Perfect Pan Roasted Chicken
2018-04-29 11:39:47
Ingredients
Chicken Breasts
Shallot, Onion, or Fennel
Olive Oil
Salt & Pepper
Instructions
Preheat your oven to 400 degrees
Wash and pat dry your chicken breast with paper towel. Season exposed side with salt and pepper. Heat a drizzle of oil oil in a cast iron pan. Place the chicken in the pan, seasoned side down and salt and pepper the exposed top.
Allow to sear (about 5 mins), then flip and place couple of sprigs of rosemary on top of each breast. Place the pan in the oven for 15 mins. After removing the pan, give the chicken a chance to rest in the pan for a few minutes before you cut into it.
One Red Couch https://oneredcouch.com/